We are a business advisory firm, providing professional services backed by a diverse group of individuals bound by a common goal to turn knowledge in to value for the benefit of our clients.
Our fundamental ideals, timeless guidelines and deeply held beliefs have seen us through a roller-coaster of wide & fluctuating economic changes.
External Audit & Assurance Services
A well-conducted annual auditing process can introduce a more efficient re-organization of company resources to your business which will result in improved operations, reduced costs, and increased profits. We offer financial audits done according to statutory requirements, forensic audits, and other audit-related services.
When operating as a Sri Lankan business, compliance with the country's tax laws is crucial. Enter Stanley James. Our role here is to make taxes easier for your business by developing simple and effective solutions that work just for you. We offer a range of services including tax compliance, dispute management, tax advisory, and transfer pricing.
Internal Audit & Assurance Services
We collaborate with you and your in-house teams to expedite the efficient functioning of all company operations with more hands on deck. We conduct regular audits of accounting processes, operations, compliance, IT, environmental commitment, etc.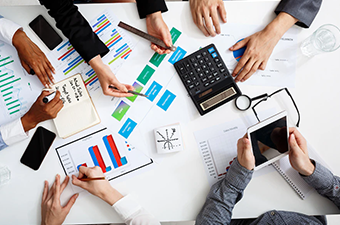 The business world is complicated and sometimes a bit harsh even for the best of us. Our work in financial advisory is tailored to assist clients in their business management, enabling them to achieve their company visions and objectives faster. Our services include cost optimization, valuation, corporate finance, regulatory assistance, and more.
Liquidating your business assets is a difficult task, but Stanley James is here to make things easier. As you go through this transitory process, we will be there to handle the extensive analysis of your company's activities, while also assisting you with complex financial and legal procedures that usually accompany liquidation. 
Business valuations are complicated and consist of several jurisdictional and other procedures that need to be handled with specific experience and expertise. Our teams are equipped with the right knowledge and experience to carry out such extensive valuations on behalf of your business with the aim of simplifying your decision-making process.
Stanley James & Associates
We are a passionate and dedicated team of experts who collaborate to turn expert knowledge into value for our clients.
176/1, Alwis Avenue,
Castle St,
Colombo 08
Copyright ©2023 All right reserved | Developed by SRP Studio